ABOUT RIO ADVENTURES – WHAT CAN WE SAY?
Rio Adventures is an adventure tour operator based in Rio de Janeiro who have been providing heart pounding experiences to visitors of this amazing city since 2001. Our team are all Rio locals and we make it our business to know what travelers and adventurers are looking for.
We focus our experiences on our core values of Adventure Sports and Ecotourism but we also have a wide range of more commonly found Rio experiences such as trips to Sugar Loaf and Corcovado. We want to put the power in your hands and let you sculpt the Rio experience of your dreams. You may want to visit the top of Sugar Loaf by cable car and we can certainly do that but we can also get you there by walking or even rock climbing!
Our philosophy – which really defines us for what we are as a company and who we are as employees – is to offer you a way to see our city, through our eyes. We love Rio de Janeiro and we want you to love it too.
Once we have accomplished that, we will consider our mission done.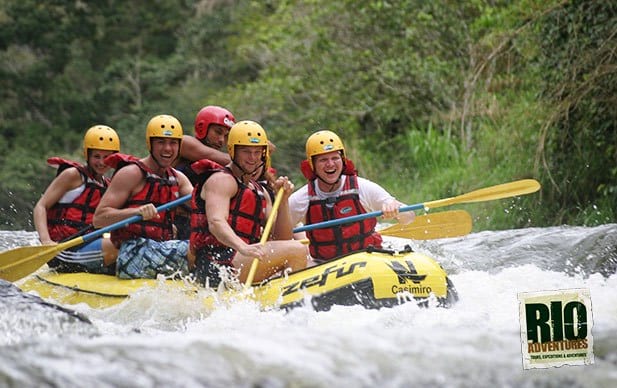 WHY YOU SHOULD CHOOSE OUR SERVICES?
Rio adventures is one of the oldest tour operators in the business having provided amazing memories to visitors since 2001 and our strong focus on Ecotourism means hopefully we can keep doing this for a long time.
We are highly ranked on Google and in fact are always on the top page for searches of our activities in Rio de Janeiro.
We have been recognised by some of the biggest guide books in the world such as Frommers, Lonelyplanet, Time Out and Insight Guides.
We are officially listed in the City Guide Book produced by Rio Tour.
We happily display our reviews on our website and make sure to try and learn something from all of the feedback we receive.
We are one of the best adventure websites in Rio and we have put a strong focus on making a browsing experience that is easy to follow on any screen type.
We allow payments with Paypal, allowing you to pay safely without sharing your personal information (though we would love to get to know you!)
Our team consists of VERY well traveled locals who not only know everything there is to know about Rio but also have a tonne of international experience.
We make sure that we only work with the best equipment on the market and employ the highest quality guides/instructors. We want you to have as much fun as possible and also be safe.
We run almost exclusively small group experiences, this not only means we can do more to keep you safe but that you get a much more intimate experience.
We love what we do! And we mean that from the bottom of our hearts
Most importantly we want you to have a more natural experience, getting to know not only the places our guides can show you, but also getting to know us and our company a little better. We want to be your friends here in Rio, so you can go home with not only good memories of places you visited, but also of the nice people you met along the way.
This is what really matters to us. This is who we are!
RECOMMENDED BY